Today we're celebrating an important milestone—it's the 300th episode of the podcast!
🎉🎉🎉
When I started the podcast 5 years ago, I committed to it for a decade.
Now, we're halfway through that decade.
I thought it would be a great time to zoom out and reflect on the most important lessons I've learned.
In this episode, I'm going to share my top insights from 12 years of running the business and 5 years of hosting the podcast.
So, tune in and you'll get my #1 insight for…
Growth
Sales
Economics of your business
Marketing
Team
It might just be the best 20-minutes you invest this month.
Listen | Watch on YouTube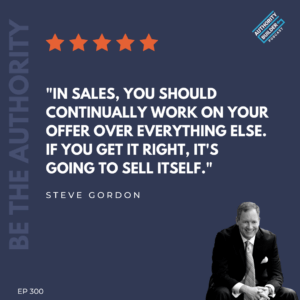 Mentioned in this episode: