Secrets of Authority Marketing
The Authority Builder Podcast
Don't miss one single episode
Join our email list to receive new episodes in your inbox
listener feedback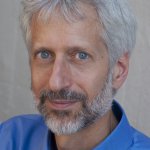 Every episode is full of actionable ideas you can implement. If you take one step based on a strategy you hear in each episode, over time, it will add up and make a huge difference.
– David Shriner-Cahn , Host of Smashing the Plateau Podcast
Great interviews!
Steve does an amazing job of bringing in top notch entrepreneurs to interview and then extracting information from them that we can directly apply to improve our businesses.
– Adam Schaeuble, Founder, Podcasting Business School
There are many ways to build your authority in business, but the very best way is by authoring a book.
If you've had "write a book" on your bucket list for too long, why not join the next "Write Your Million Dollar Book"
Free 5-Day Accelerator for entrepreneurs?