Big show today…
If you've ever felt like being authentic, vulnerable, and transparent was the key to modern success, you'll want to listen to this episode.
Michael Wenderoth is going to show you why authenticity is overrated…
Michael is our newest Magnetic Author™. His new book Get Promoted: What You're Really Missing at Work That's Holding You Back is available today.
Michael, brings mountains of evidence to prove that power and politics still drive business.
If you don't feel like a "power player" but still want to get ahead, Michael will show you how to ethically use power and politics to get ahead in any organization.
If you have a team (even a team of 2) you have politics. If you're in sales, you'll see how to map the power relationships inside target companies. If you're dealing with other humans…you guessed it–power and politics are always in play.
Listen here or watch on YouTube for some practical advice you can use today.
And, grab Michael's book on Kindle–it's just $2.99 today for the launch, and Michael is throwing in a bunch of bonuses to help you map the power relationships in any organization.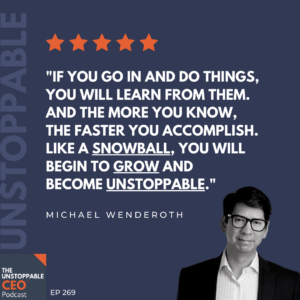 Mentioned in this episode: