Have you ever found yourself in the professional services sales trap?
You know you have to sell to get clients, but you don't like it… you want to focus on helping clients.
And, the last thing you want to do is sound salesy…
My guest David Newman has reframed the sales process for professionals to make it easy and comfortable.
Today, David is here to break down his new book Do It! Selling: 77 Instant-Action Ideas to Land Better Clients, Bigger Deals, and Higher Fees and make selling easy.
Listen | Watch on YouTube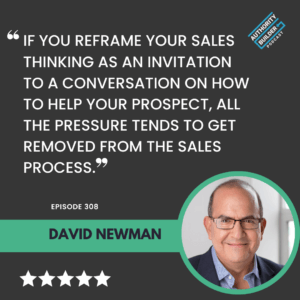 Mentioned in this episode: