Warning… this is the unsexiest (is that a word?) way to profit from writing a book.
But it works.
Recently, I appeared on the Garlic Marketing Show to discuss The Million Dollar Book and shared this strategy that only requires $5 and a few minutes each day…
Yet it gets your book in front of ideal prospects and easily sells them on you and your firm (before they even get on the sales call).
We also discuss:
How writing my first book transformed my business overnight
Producing a book in 90 days (even with no writing experience)
Why most people won't read your book—and why that's okay
What I've learned about book launches
And more…
Listen | Watch on YouTube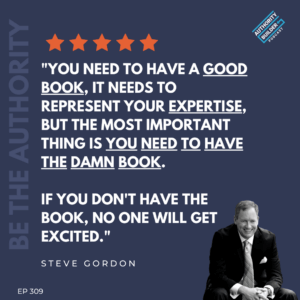 Mentioned in this episode: