What's the future of the law firm model?
With the transition to hybrid work and the rise of AI, like most industries, the law industry is being forced to adapt…
In this episode, my guest Gary Mitchell will cover how attorneys building their practice can be nimble to overcome challenges.
Gary is a top business coach for lawyers and law firms in North America, and he recently launched the Law Practice Builder App.
He'll share how lawyers can beat perfectionism, develop soft skills, and master their strengths to grow a successful practice.
Listen | Watch on YouTube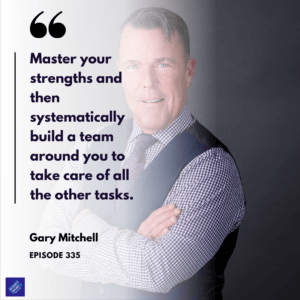 Mentioned in this episode: