The failure rate for small businesses is high—but it doesn't have to be.
My guest Geoffrey Kent believes the formula for success is out there…and in this episode, we'll explore the 5 pillars of successful entrepreneurship.
Geoffrey is a wealth of wisdom: a serial entrepreneur who has launched, scaled, and exited 20+ businesses in the last five decades. Now, he mentors entrepreneurs through the same process.
In this episode, he'll share the key lessons he's learned over the years about running a business.
He'll also share why he believes entrepreneurship can solve the world's problems and how entrepreneurs can create much-needed opportunities in struggling communities.
Listen | Watch on YouTube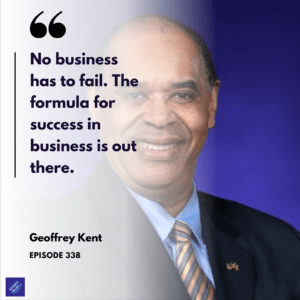 Mentioned in this episode: