Every week, two or three business owners tell me they want to speak to get clients.
They want to know how to unlock bigger and better stages…TED Talks or high-profile paid keynote opportunities.
With thousands of people competing for the same speaking opportunities, what's the key to getting in the door?
A book.
The National Speakers Association Hall of Fame has inducted 54 speakers since 2012…all but one has written a book.
When you've written a book, stages, podcasts, even high-paid speaking opportunities open up for you.
In this episode, I'll unpack why writing a book attracts speaking opportunities and share the 3 major benefits of having a book as a speaker.
Listen | Watch on YouTube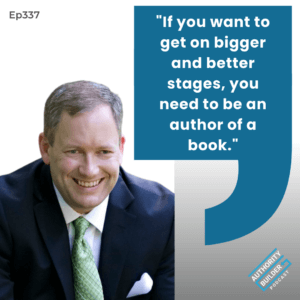 Mentioned in this episode: