What if you could manage your business in just one hour a day?
In that hour, you would only do work you enjoy…
And leave knowing that your business will run itself…
Without stealing your valuable time.
In this episode, I talk to someone who lives that reality.
How? He's harnessed the power of remote work forces.
My guest, Manuel Pistner, founder and CEO of Flash Hub, is here to tell you how to transform and scale your business using virtual teams.
Listen | Watch on YouTube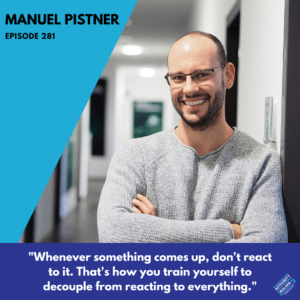 Mentioned in this episode: